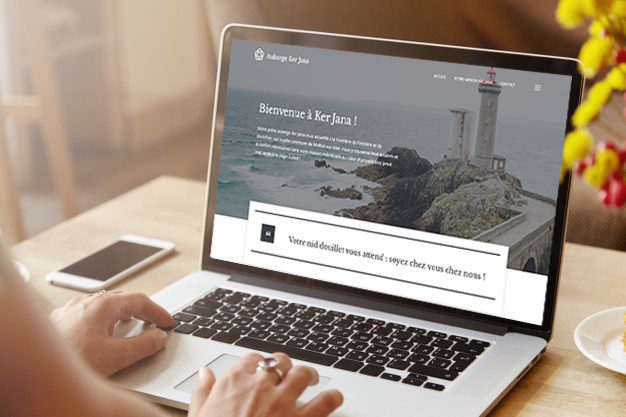 BnB starting soon!
Ker Jana (« Jana's house » in local dialect) is a cute little house located in Moëlan-sur-mer and which planned to open soon its doors to visitors in march 2022.
To give visibility to their house, my clients chose the Tourism Template, asking me some adjustments:
Remove the booking system and replace it by a welcome message on the home page
Simplify the navigation removing the animations
Align the column size on the home page
Use various action buttons to redirect to a dedicated page
Screenshots gallery:
Demo
* The clients are waiting their official opening to launch the website. It's in « maintenance » mode but if you're curious I will give you temporary access with great pleasure!